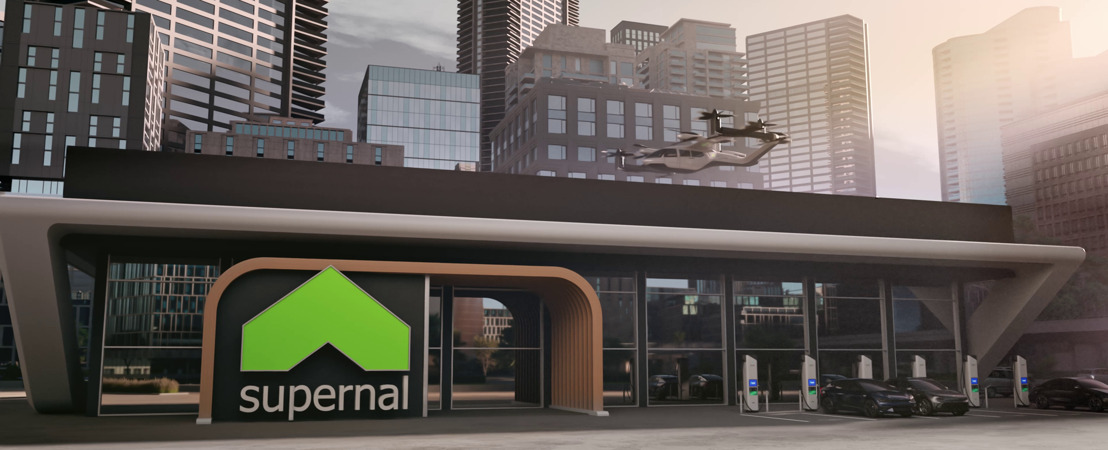 Hyundai Motor Group Calls for Public-Private Partnerships to Realize Its Vision for Advanced Air Mobility at the 2023 Bloomberg New Economy Forum
The Group to deliver its vision for Advanced Air Mobility (AAM) to global leaders at the Bloomberg New Economy Forum in Singapore, November 8–10

Under the theme 'Hyundai Accelerates the New Economy through its Smart Mobility Solutions,' the Group to communicate about its AAM vision and progress

Jaiwon Shin, President of Hyundai Motor Group and CEO of Supernal, to participate in the Forum plenary session to emphasize the need for public-private sector partnership in establishing an ecosystem realizing the Group's AAM vision

Supernal is set to reveal its latest eVTOL vehicle concept at the CES in January 2024
SINGAPORE / SEOUL, November 8, 2023 – Hyundai Motor Group (the Group) is presenting its vision for Advanced Air Mobility (AAM) alongside its AAM company, Supernal at the 2023 Bloomberg New Economy Forum (the Forum) in Singapore, November 8–10.
Established in 2018, with the Group as one of its founding partners, the Forum attracts over 400 of the world's most influential CEOs, leaders, visionaries, scientists, entrepreneurs and policymakers to find solutions to humanity's urgent challenges, with the discussions streamed live across the globe. Hosted by Michael R. Bloomberg, the sixth annual Forum's guiding theme is 'Embracing Instability.'
The Group's participating theme is 'Hyundai Accelerates the New Economy through its Smart Mobility Solutions.' In support of this theme, the Group will take part in a plenary session on November 9 entitled 'Getting from Point A to Point B in 2033' with Jaiwon Shin, President of AAM Division, Hyundai Motor Group and CEO of Supernal, as one of the panelists.
Supernal, part of Hyundai Motor Group, is a U.S.-based mobility service provider on a mission to redefine how people move, connect, and live. The company is developing an Advanced Air Mobility eVTOL vehicle and working to responsibly co-create the supporting ecosystem and integrate it into existing transit options. Supernal plans to harness the Group's automotive manufacturing heritage to make Advanced Air Mobility accessible to the masses.
The Group, through the plenary session, aims to emphasize the need for public-private partnerships in ushering in sustainable and transformative mobility advancements — all unlocked with energy, grid, and infrastructure improvements. It will highlight how innovations in solid-state batteries, hydrogen fuel cells, autonomous driving and other technologies are driving the evolution in AAM. As part of this discussion, the Group will share its AAM vision for electric vertical takeoff and landing vehicle (eVTOL/'electric air taxis') to become a safe, reliable option for everyday transportation needs.
"Integrating AAM into intermodal transportation — where multiple modes of transportation are used within a single journey — will require significant collaboration with municipalities, regulators, local businesses and community members. This is why the Group believes in developing the entire ecosystem before going to market," said President Shin. "AAM has the potential to transform communities by enabling efficient intra-city routes, provide access to traditionally underserved and remote locations, and facilitate more seamless journeys overall."
Also on November 9, the Group will host a Hyundai Partner Session called 'Crawl, Walk, Fly –Realizing Advanced Air Mobility' with President Shin and John llson, Chief Safety Officer (CSO) of Supernal, taking part as featured speakers.
At Hyundai's partner session, the panelists will discuss the role local governments and investors can play in building a foundation and market for innovative and sustainable air mobility. The Group aims to use this discussion to dive more deeply into how electric air taxis will bring value to society.
Electric air taxis will not replace today's modes of transportation. Rather, they will integrate with and augment existing options to fill gaps and add capacity to strained transit networks. For example, when future customers use a map application to chart their journey, they will see AAM as one of their transport options. In the future, AAM users can expect the 4-passenger/1-pilot eVTOL vehicles from Supernal to become available through service providers around 2028.
For the AAM market to actively expand, the cost of eVTOL rides will need to come down. With its "right product and right market at the right time" approach, Supernal is investing significant time and resources into creating a new form of aviation manufacturing that marries aerospace's high certification standards and automotive's high-rate production technologies.
Going forward, the Group intends to foster close collaboration with stakeholders in both the public and private sectors, recognizing the need for widespread cooperation to enhance the grid's efficiency. This cooperative effort is crucial for advancing AAM on a larger scale and alleviating the existing challenges faced by other modes of transportation.
Since its inception, Supernal has been working with diverse private and public partners to develop AAM ecosystem while developing its in-house developed aircraft which will be used for AAM commercialization in 2028. As part of this ongoing efforts, Supernal is set to reveal its latest eVTOL vehicle concept at CES in January 2024.
With the beginning of the Forum, Hyundai introduced a new film that addresses the paradigm shift in mobility and the Group's vision for AAM. The video was produced in collaboration with Bloomberg Media Studios.